Having a drink (non-alcoholic or alcoholic, whichever you prefer) is just as important as your next meal.
Hence, here's a tribute to my fave coffee place in Auckland which is always my first choice in getting my coffee even though it is all the way Downtown (the owners started out in Manukau Rd, Epsom but have since sold that business).

Have good coffee, will travel!
The menu which makes your choice easier - white, black or not so coffee
Nifty coffee gadgets and literature
Our fave corner...and if you run out of seats, you can always use the crates!
You can opt to drink the coffee they make or buy home the coffee beans they roast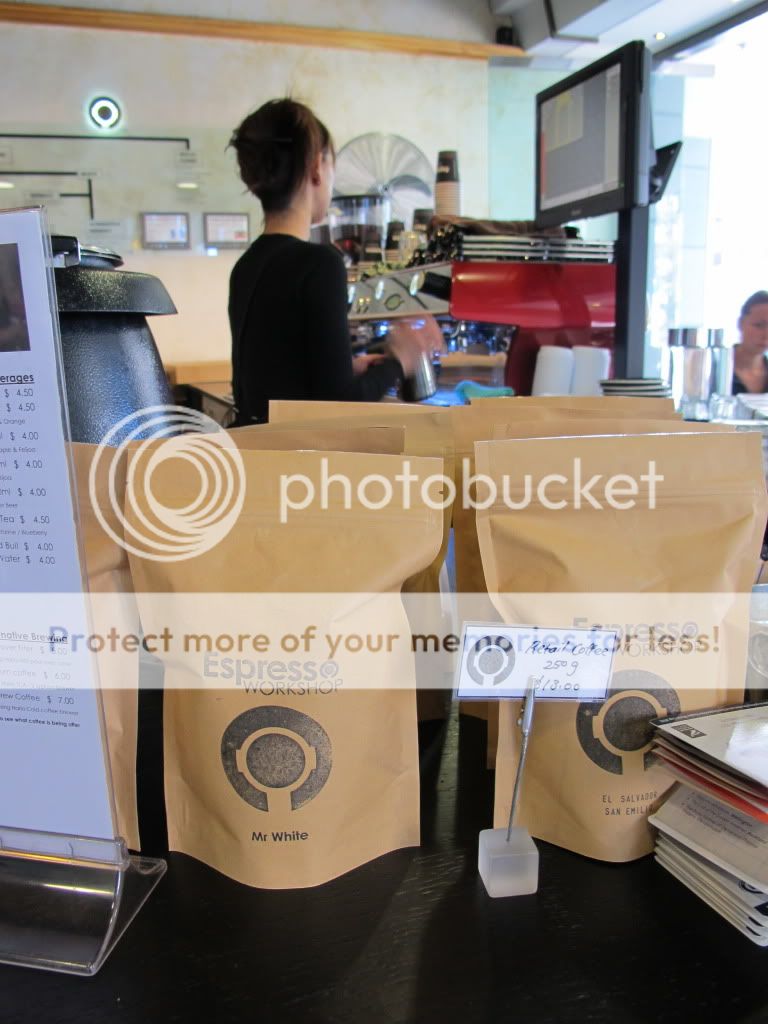 Here's a little tip, if you get yourself an environmentally-friendly Espresso Workshop keepcup, and get your coffees in it, you get a large coffee for a price of a small - my savings scheme hahaha